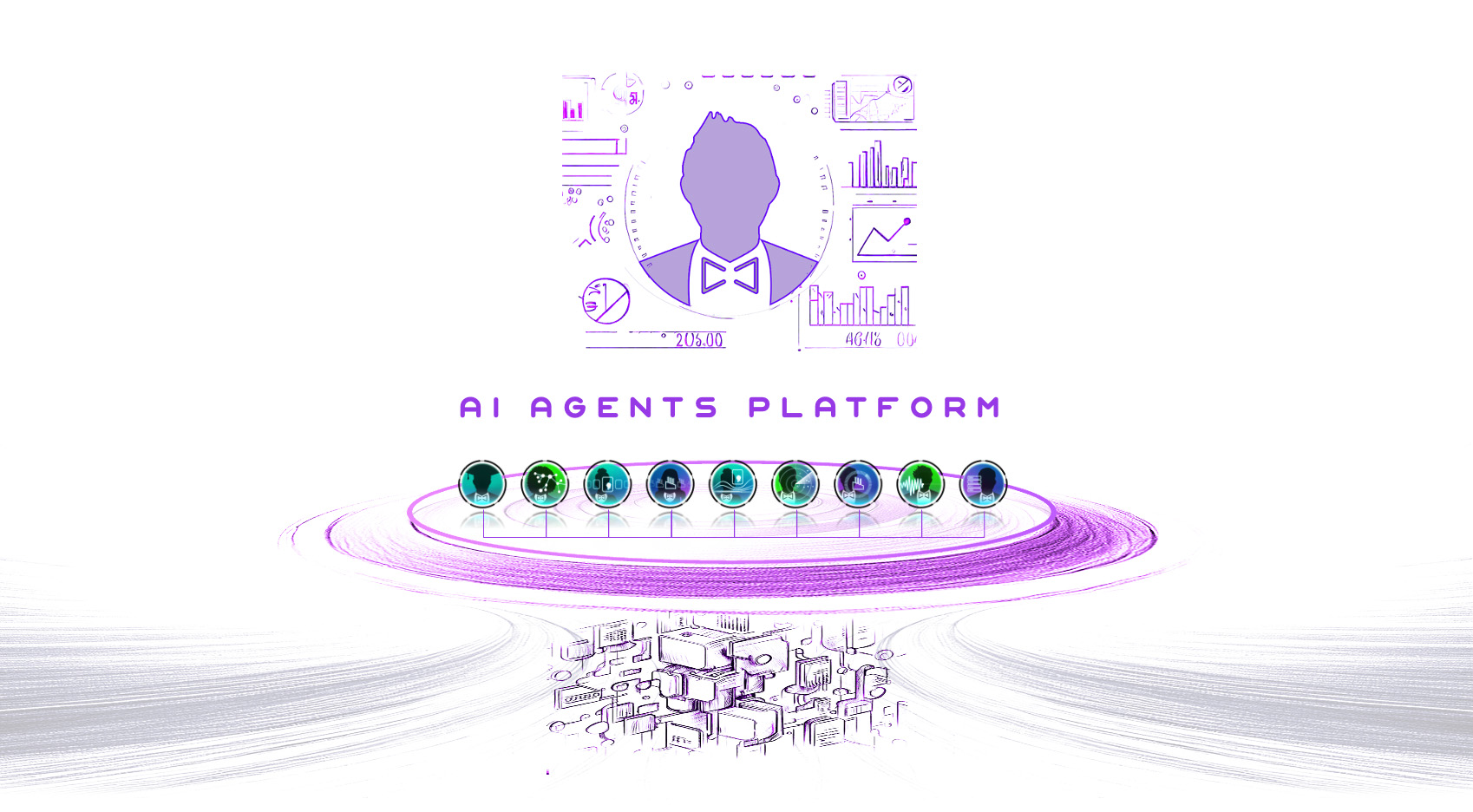 Our AI Agents platform connects users to AI
Our AI Agents Platform makes Agents interoperable. It offers a user-friendly interface for controlling agents and reviewing real-time results. It provides a highly extensible and scalable, infrastructure for seamless access to diverse agents, data sources and AI models.
Unlocking the Power of AI with Our AI Agents Platform
At AGENTS.inc, we're redefining the way users interact with artificial intelligence through our innovative AI Agents Platform. Designed to seamlessly connect users with a diverse range of intelligent agents, this platform opens the door to limitless possibilities in data analysis, insights generation, and informed decision-making.
Streamlined User Experience
Our AI Agents Platform is more than just a technological marvel—it's a user-centric solution. With a user-friendly interface at its core, controlling agents and accessing real-time results becomes intuitive and efficient. Gone are the days of complex setups and cumbersome processes; our platform puts the power of AI at your fingertips.
Interoperability Redefined
We understand the importance of making AI Agents interoperable, and our platform is designed with this principle in mind. Seamlessly connecting diverse agents, data sources, and AI models, our platform offers a cohesive ecosystem where intelligence flows effortlessly, providing you with a comprehensive view of your data landscape.
Scalability and Extensibility
Scaling your AI endeavors shouldn't be a challenge, and with our platform, it isn't. AGENTS.inc's AI Agents Platform is built on a highly extensible and scalable infrastructure, ensuring that as your needs evolve, our platform can adapt and accommodate, making sure you always have the computational power you require.
Real-Time Insights at Your Fingertips
Imagine a world where real-time AI agent data and feedback are just a click away. Our platform provides exactly that. With an interface that enables seamless interaction with AI agents, you can stay informed, make informed decisions, and harness the power of AI-driven insights like never before.
Collaborative AI Agents Network
Our AI Agents Platform operates as a collaborative network of intelligent agents. This network is backed by a sophisticated parallel compute engine that ensures efficient analytics, enabling you to dive deeper into data and uncover insights that drive your organization forward.
With AGENTS.inc's AI Agents Platform, the possibilities are boundless. Experience the future of AI interaction, where user-centric design meets cutting-edge technology. Unlock the true potential of AI-driven insights today.